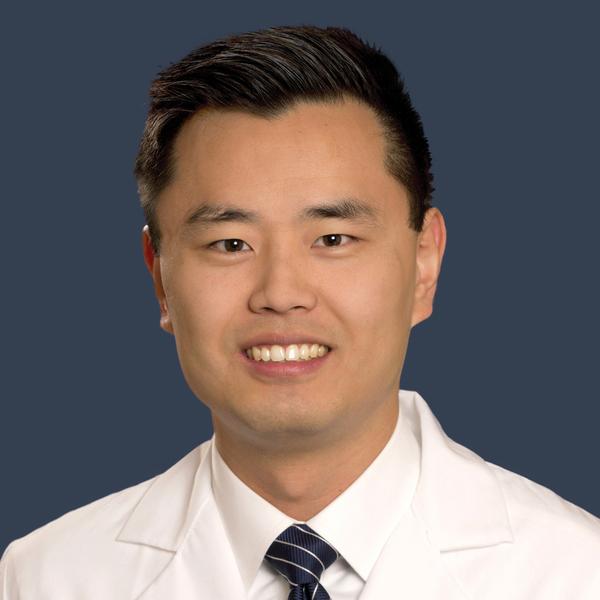 Dr. Weining David Xu, MD
Specialties: Heart Failure and Transplantation Cardiology
Languages: English
About Me
W. David Xu, MD is a cardiologist specializing in Advanced Heart Failure at the MedStar Heart & Vascular Institute. He sees patients at MedStar Union Memorial Hospital and MedStar Good Samaritan Hospital. He holds board certifications in internal medicine, cardiovascular disease, and advanced heart failure and transplant cardiology.
Dr. Xu specializes in the management of patients with heart failure and those requiring mechanical support devices including left ventricular assist devices (LVADs). He is particularly interested in LVAD recovery, and medical therapy for cardio-renal syndrome and diuretic resistance.
He chose to specialize in advanced heart failure because of the opportunity it affords him to take care of his patients long term. Patients with heart failure have special challenges but are very involved in their care and are invested in getting better. Working as a team, we can help these patients achieve their goals in improving their quality of life –understanding that each patient defines their own milestones in this process. He works closely with patients and their families to ensure they understand all aspects of the care plan and presents the options that most closely align with his patients' goals and lifestyle.
Outside of work, Dr. Xu enjoys getting to know his new home, Maryland, as well as exploring the nation's capital. He and his wife have a golden retriever and a border collie that they rescued and now have seen four different states.
Dr. Xu is a member of the American College of Cardiology and the Heart Failure Society of America.
Insurances Accepted
MedStar Health Providers participate with a wide range of health insurance products. We accept self-pay patients and the insurances plans listed below. This list is not comprehensive, it is updated periodically and is subject to change. If you do not see your health insurance plan or product listed, or if you have any questions regarding MedStar Health's participation with your health plan, please contact your health plan to verify participation with our providers.
Since the MedStar Health providers span the District of Columbia, Maryland and Virginia regions, our participation with DC, Maryland and Virginia Medical Assistance programs varies by provider group. Please contact your MedStar Physician's Office to assist with verifying Medical Assistance participation. If you are enrolled in a Medicaid Managed Care Organization, please contact your Medicaid health plan to verify participation.
Conditions Treated
Acute Decompensated Heart Failure
Advanced Heart Failure (adhf)
Alcoholic Cardiomyopathy
Arrhythmogenic Right Ventricular Dysplasia
Beriberi
Cardiac Amyloid
Cardiac Insufficiency
Cardiac Sarcoidosis
Congestive Heart Failure (chf)
Cor Pulmonale
Diabetic Cardiomyopathy
Dilated Cardiomyopathy
Familial Dilated Cardiomyopathy
Genetic Cardiomyopathy
Giant Cell Myocarditis
Heart Transplant Rejection
Idiopathic Hypertrophic Subaortic Stenosis
Infiltrative Disorders Of The Heart
Left Heart Failure
Pretransplant Clearance
Rheumatic Heart Failure
Right Heart Failure
Right Ventricular Cardiomyopathy
Tachycardia-Induced Cardiomyopathy
Takotsubo Cardiomyopathy
Viral Cardiomyopathy
Treatments
Chronic Inotropic Therapy
Circulatory Assist Devices
Heart Transplant
Home Inotropes
Mechanical Circulatory Support
Education
Fellowship Program:Cleveland Clinic (2018)
Fellowship Program:Univesity of Utah Medical Center (2017)
Residency Program:Washington University/Barnes Jewish Hospital (2013)
Medical School:University of Texas Southwestern Medical School (2010)
Certification
American Board of Internal Medicine, Cardiovascular Disease
American Board of Internal Medicine, Advanced Heart Failure and Transplant Cardiology
American Board of Internal Medicine, Internal Medicine