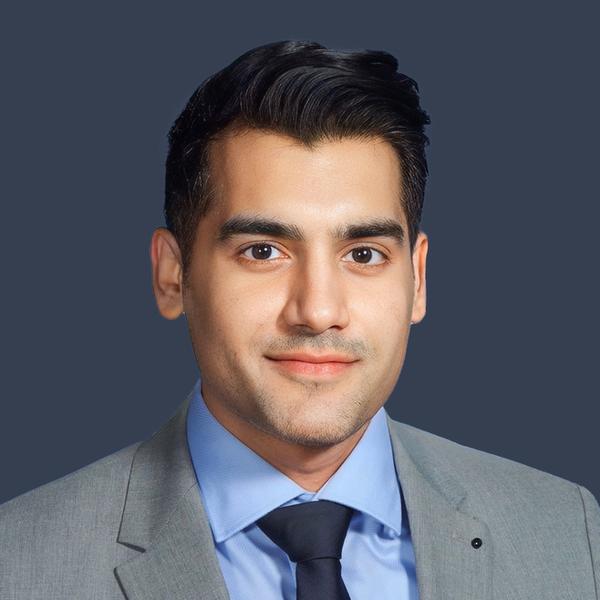 Dr. Syed Waqas Haider, MD
Specialties: Cardiology
Languages:
Urdu
,
Hindi
,
English
About Me
Syed Waqas Haider, MD, MPH, is a cardiologist at MedStar Washington Hospital Center and MedStar Georgetown University Hospital. He is board certified in nuclear cardiology and echocardiography and is board eligible in cardiovascular disease and vascular medicine.
Dr. Haider treats the whole spectrum of cardiovascular conditions including cardiomyopathy, hypertension, arrythmias, and valvular, coronary, and pericardial disease.
He has published in various high-impact peer-reviewed journals. His research and clinical work focus heavily on advanced cardiac imaging, including use of transesophageal and intra-cardiac echo. Dr. Haider also served as guest editor for JACC Case Reports.
Passionate about academic endeavors, Dr. Haider has long been involved in teaching and developing curricula for his fellowship program. During the pandemic, he co-led a virtual conference with his critical care and cardiology colleagues across the globe, to share best practices for patient care. Dr. Haider also served as co-investigator in the early clinical trials evaluating the benefit of remdesivir and convalescent plasma therapy for treatment of moderate to severe COVID-19 infection.
Dr. Haider was a merit scholar at the Milken Institute of Public Health at the George Washington University. With his training in public health, he further brings global thinking to his practice, by translating broad clinical knowledge to practical care plans for each patient.
Philosophy of Care
"My patients have called me an "old-school doctor." I take pride in this label, as I always aim to be personable, approachable, and to create a positive patient experience. I listen to all of their concerns–heart related or not–thereby potentially unmasking certain pathology or circumstances that may impact their cardiac treatment.
I believe that cardiovascular disease can be prevented and mitigated. As a physician, I have a responsibility to fix the great imbalance between disease mortality and the opportunity to modify it. I do this by making treatment practical and understandable. I take the latest guidelines and "best practices" off the pages of medical journals and incorporate them into the daily care and personal life of my patients."
Practice Locations
110 Irving Street Northwest
Washington, DC 20010
Fax 202-877-3503
Insurances Accepted
MedStar Health Providers participate with a wide range of health insurance products. We accept self-pay patients and the insurances plans listed below. This list is not comprehensive, it is updated periodically and is subject to change. If you do not see your health insurance plan or product listed, or if you have any questions regarding MedStar Health's participation with your health plan, please contact your health plan to verify participation with our providers.
Since the MedStar Health providers span the District of Columbia, Maryland and Virginia regions, our participation with DC, Maryland and Virginia Medical Assistance programs varies by provider group. Please contact your MedStar Physician's Office to assist with verifying Medical Assistance participation. If you are enrolled in a Medicaid Managed Care Organization, please contact your Medicaid health plan to verify participation.
Education
Fellowship Program:St Lukes-Roosevelt Hospital Center - St Lukes Div (2021)
Residency Program:St Lukes-Roosevelt Hospital Center - Roosevelt Div (2017)
Residency Program:St Lukes Hospital (2017)
Medical School:Ziauddin University (2012)
Awards
Distinction and Honors in Pathology (2010)
Distinction and Honors in Community Health Sciences (2010)
Distinction and Honors in Pediatrics (2011)
Distinction and Honors in Gynecology (2011)
Distinction and Honors in Obstetrics (2011)