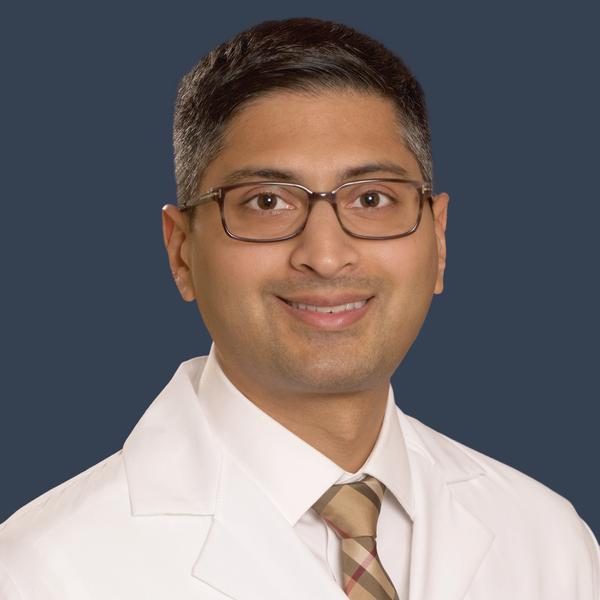 Dr. Ronak K. Patel, MD
Specialties: Cardiology
Languages: English
About Me
Ronak Patel, MD, is a fellowship-trained cardiologist who is board certified in internal medicine, echocardiography and nuclear cardiology. As part of the MedStar Heart & Vascular Institute, he sees patients at MedStar Union Memorial Hospital and MedStar Good Samaritan Hospital.
Dr. Patel is interested in cardiac imaging – including nuclear medicine, echocardiography, and transesophageal echocardiography (TEE). He chose the field of cardiology because of the relationships that he develops with his patients and the ability to see the tangible benefits and improvement that care can provide.
He involves his patients in all aspects of their care and ensures that they fully understand their care plan. He also takes a collaborate approach when coordinating care with referring physicians.
Dr. Patel is a member of the American College of Cardiology.
Practice Locations
5601 Loch Raven Boulevard
Russell Morgan Bldg Ste 206
Baltimore, MD 21239
Fax 443-444-4606
3333 North Calvert Street
Johnston Professional Building
Baltimore, MD 21218
5601 Loch Raven Boulevard
GOOD SAMARITAN HOSPTIAL
Baltimore, MD 21239
Insurances Accepted
MedStar Health Providers participate with a wide range of health insurance products. We accept self-pay patients and the insurances plans listed below. This list is not comprehensive, it is updated periodically and is subject to change. If you do not see your health insurance plan or product listed, or if you have any questions regarding MedStar Health's participation with your health plan, please contact your health plan to verify participation with our providers.
Since the MedStar Health providers span the District of Columbia, Maryland and Virginia regions, our participation with DC, Maryland and Virginia Medical Assistance programs varies by provider group. Please contact your MedStar Physician's Office to assist with verifying Medical Assistance participation. If you are enrolled in a Medicaid Managed Care Organization, please contact your Medicaid health plan to verify participation.
Education
Fellowship Program:Drexel University Hahnemann University Hospital (2018)
Fellowship Program:Hahnemann Hospital - Drexel University (2018)
Residency Program:Drexel University Hahnemann University Hospital (2014)
Residency Program:Hahnemann Hospital - Drexel University (2014)
Internship Program:Hahnemann Hospital - Drexel University (2012)
Medical School:University of South Carolina School of Medicine (2011)
Medical School:University of South Carolina Medical School (2011)