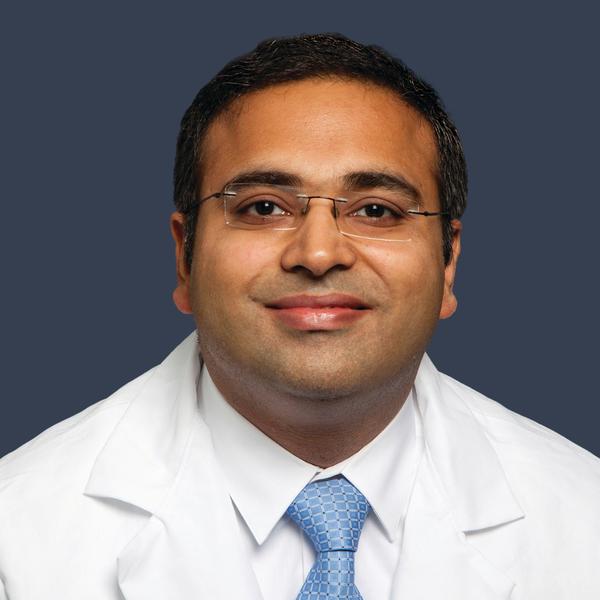 Dr. Rahul Malik, MD
Specialties: Cardiology
Languages: English
About Me
Rahul Malik, MD, is board certified in nuclear cardiology, echocardiography and internal medicine. He combines non-invasive medicine, research and innovation with patient-oriented care to treat even the most complex cardiovascular cases. His approach  is one of empowering his patients to prevent, treat, and manage heart disease at every stage.
Clinical interests include: structural heart disease, difficult-to-control blood pressure, coronary artery disease, valvular heart disease, cardiomyopathy, pericardial disease, peripheral arterial disease and aortic stenosis.
Dr. Malik believes it is imperative to establish open communication with his patients, and works with them to map the best course for their health.
Practice Locations
13950 Brandywine Road
Brandywine, MD 20613
Fax (855) 440-5101
23507 Hollywood Road
Leonardtown, MD 20650
Fax 240-434-4071
Insurances Accepted
MedStar Health Providers participate with a wide range of health insurance products. We accept self-pay patients and the insurances plans listed below. This list is not comprehensive, it is updated periodically and is subject to change. If you do not see your health insurance plan or product listed, or if you have any questions regarding MedStar Health's participation with your health plan, please contact your health plan to verify participation with our providers.
Since the MedStar Health providers span the District of Columbia, Maryland and Virginia regions, our participation with DC, Maryland and Virginia Medical Assistance programs varies by provider group. Please contact your MedStar Physician's Office to assist with verifying Medical Assistance participation. If you are enrolled in a Medicaid Managed Care Organization, please contact your Medicaid health plan to verify participation.
Education
Fellowship Program:Advocate Illinois Masonic Hospital (2017)
Internship/Residency:MedStar Washington Hospital Center (2014)
Medical School:Georgetown University School of Medicine (2014)
Residency Program:MedStar Washington Hospital Center (2014)
Internship Program:MedStar Washington Hospital Center (2012)
Medical School:Maulana Azad Medical College (2008)
Certification
American Board of Internal Medicine, Cardiovascular Disease
American Board of Internal Medicine, Internal Medicine