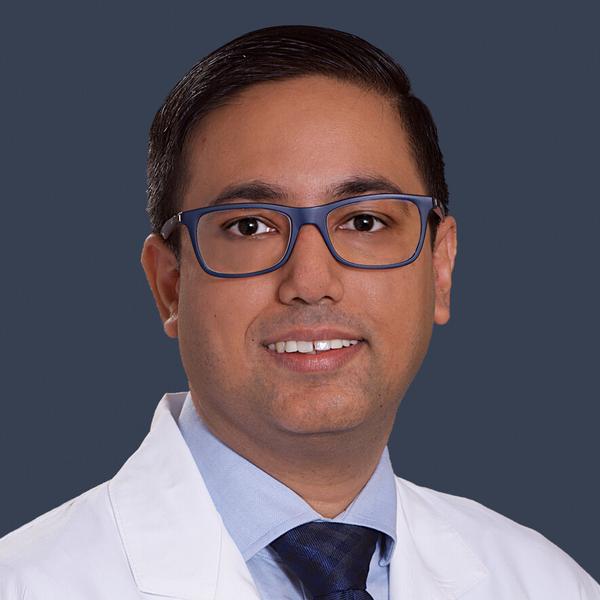 Dr. Rahul Anand, MD
Specialties: Cardiology
Languages:
Punjabi
,
Hindi
,
English
About Me
Rahul Anand, MD is a fellowship-trained cardiologist with the MedStar Heart & Vascular Institute at MedStar Franklin Square Medical Center. He is board-certified in echocardiography, nuclear cardiology, and internal medicine.
Dr. Anand treats patients with a wide range of cardiovascular issues including coronary artery disease, heart rhythm disorders, high cholesterol, hypertension, and congestive heart failure. 
It is important to Dr. Anand that he treats and understands each patient as a whole, and not just their disease. Communication with his patients is paramount to understanding each person along with their individual circumstances –which in turn allows him to create a more tailored treatment plan. In fact, he chose cardiology as his specialty because heart disease is the leading cause of death in the United States and he felt he could help the most people by working to address these issues.
Dr. Anand values his relationship with referring physicians and enjoys collaborating with them and providing ongoing communications about mutual patients.
Practice Locations
5601 Loch Raven Boulevard
Russell Morgan Bldg Ste 206
Baltimore, MD 21239
Fax 443-444-4606
9105 Franklin Square Drive
Suite 209
Baltimore, MD 21237
Fax 410-574-2691
1420 Key Highway
Baltimore, MD 21230
Fax 410-230-7801
Insurances Accepted
MedStar Health Providers participate with a wide range of health insurance products. We accept self-pay patients and the insurances plans listed below. This list is not comprehensive, it is updated periodically and is subject to change. If you do not see your health insurance plan or product listed, or if you have any questions regarding MedStar Health's participation with your health plan, please contact your health plan to verify participation with our providers.
Since the MedStar Health providers span the District of Columbia, Maryland and Virginia regions, our participation with DC, Maryland and Virginia Medical Assistance programs varies by provider group. Please contact your MedStar Physician's Office to assist with verifying Medical Assistance participation. If you are enrolled in a Medicaid Managed Care Organization, please contact your Medicaid health plan to verify participation.
Education
Fellowship Program:Mount Sinai St Luke's Hospital (2020)
Fellowship Program:St. Luke's - Roosevelt Hospital Center (2020)
Residency Program:Bronx-Lebanon Hospital Center Health Care System (2017)
Residency Program:Bronx-Lebanon Hospital Center (2017)
Internship Program:Bronx-Lebanon Hospital Center (2014)
Fellowship Program:Medical College of Georgia Hospital (2013)
Medical School:University of Delhi (2011)
Medical School:University College of Medical Sciences (2010)