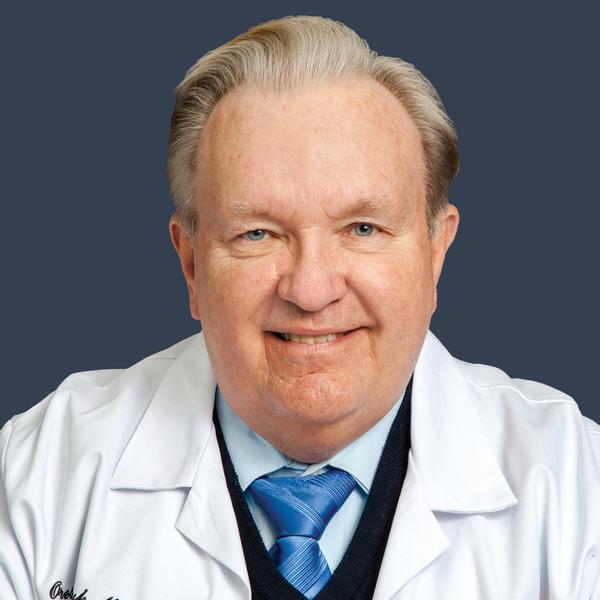 Dr. Orest B. Bartoszyk, MD
Specialties: Cardiology
Languages: English
About Me
Dr. Orest B. Bartoszyk, MD, is an attending cardiologist and Director of the Professional Education Committee at MedStar St. Mary's Hospital. The majority of his patients suffer from coronary artery disease, congestive heart failure, atrial fibrillation, hyperlipidemia, or hypertension.
Working closely with his patients, Dr. Bartoszyk aims to formulate a good rapport so that together, they can collaborate in determining lifestyle changes to reduce cardiovascular risk factors. As part of this approach, he recommends stress reduction through lifestyle modification and the use of non-medicinal strategies. He also stresses optimizing nutrition to lower blood pressure, reduce lipid levels, and improve glycemic control through food choice. Dr. Bartoszyk's specialty is in echocardiography, including transesophageal echocardiography (TEE), an imaging technology that allows him to better understand and treat a patient's existing cardiac condition.
Dr. Bartoszyk's passion for cardiology was born when he began reading EKGs at age 18, while volunteering during the summer with the Department of Cardiology at St. Michael's Medical Center in Newark, New Jersey. He then went on to participate in the Beta Beta Beta (TriBeta) Biological Honors Society and Phi Beta Kappa Honors Society at Rutgers University (Newark College of Arts and Science) from where he graduated Summa Cum Laude. He obtained his medical degree from the University of Medicine and Dentistry of New Jersey at Newark. Dr. Bartoszyk completed his residency training at the University of Medicine and Dentistry of New Jersey, the Newark Beth Israel Medical Center, and the East Orange General Hospital, followed by cardiology fellowship training at St. Michael's Medical Center.
Philosophy of Care
"I believe in individualized care based on total organ system analysis and its impact on cardiovascular health."
Insurances Accepted
MedStar Health Providers participate with a wide range of health insurance products. We accept self-pay patients and the insurances plans listed below. This list is not comprehensive, it is updated periodically and is subject to change. If you do not see your health insurance plan or product listed, or if you have any questions regarding MedStar Health's participation with your health plan, please contact your health plan to verify participation with our providers.
Since the MedStar Health providers span the District of Columbia, Maryland and Virginia regions, our participation with DC, Maryland and Virginia Medical Assistance programs varies by provider group. Please contact your MedStar Physician's Office to assist with verifying Medical Assistance participation. If you are enrolled in a Medicaid Managed Care Organization, please contact your Medicaid health plan to verify participation.
Education
Fellowship Program:St. Michael's Medical Center - NJ (1984)
Fellowship Program:St. Michael`s Medical Center (1984)
Residency Program:University of Medicine & Dentistry of NJ (1982)
Residency Program:Newark Beth Israel Medical Center (1982)
Residency Program:East Orange General Hospital (1982)
Internship Program:University Hospital - Newark (1982)
Internship Program:University of Medicine & Dentistry of NJ (1980)
Medical School:University of Medicine and Dentistry of New Jersey at Newark (1979)
Certification
American Board of Internal Medicine, Internal Medicine
American Board of Internal Medicine, Cardiovascular Disease