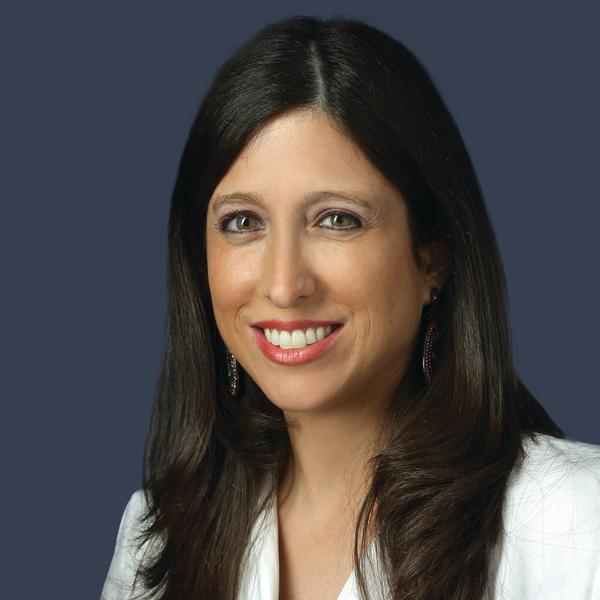 Dr. Maria Esperanza Rodrigo, MD
Specialties: Heart Failure and Transplantation Cardiology
Languages:
Spanish
,
English
About Me
About the Provider
Maria Esperanza Rodrigo, MD, is the Medical Director for the Heart Transplant Program and attending physician in the Advanced Heart Failure Mechanical Circulatory Support & Cardiac Transplantation Program at MedStar Washington Hospital Center. She also directs the outpatient LVAD (left ventricular assist device) clinic. As a heart failure and transplant cardiologist, she primarily sees individuals with advanced heart failure, including patients requiring heart transplants and mechanical circulatory support. She also specializes in managing cardiovascular disease during pregnancy, including peripartum cardiomyopathy, and treats patients with infiltrative cardiomyopathies such as sarcoidosis and amyloidosis.
Dr. Rodrigo's approach to treating patients with heart failure begins with a thorough evaluation to determine the type of treatment they will require. She initially offers treatment with medication, and often further advanced treatments, such as implantation of a LVAD or heart transplantation. Dr. Rodrigo specializes in determining the eligibility of patients for these advanced heart failure therapies. When LVAD implantation is necessary, Dr. Rodrigo is part of a multidisciplinary team that offers patients the latest technology available in the field. Dr. Rodrigo follows these patients in the pre-, peri- and post-surgical period.
With a strong interest in advancing the field of heart transplantation, Dr. Rodrigo is the site principal investigator for the National Institutes of Health (NIH) sponsored Genomic Research Alliance for Transplantation (GRAFT) study, a project across five area transplant hospitals that is exploring the use of cell-free DNA in heart transplantation. She is also the site principal investigator for SHORE (Surveillance HeartCare Outcomes Registry) assessing the utility of AlloMap (gene-expression profile) and AlloSure (donor-derived cell-free DNA) to more comprehensively monitor heart transplant recipients for allograft rejection.
After receiving her medical degree from Universidad Favaloro in Buenos Aires, Argentina, in 2003, Dr. Rodrigo completed an NIH research fellowship in cardiovascular disease, during which she focused her work on endothelial progenitor cells. She then joined MedStar Washington Hospital Center/Georgetown University Hospital, where she completed her internal medicine residency in 2009, followed by a year as Chief Resident. Dr. Rodrigo then went on to complete a first fellowship in cardiology in 2013 and a second fellowship in advanced heart failure & transplant cardiology in 2014, both at MedStar Georgetown University Hospital/Washington Hospital Center. She is board certified internal medicine, cardiovascular disease, and advanced heart failure and transplant cardiology.
Philosophy of Care
"It's important for me to have open communication with each of my patients to understand that person's wishes, expectations and environment. This helps me to provide compassionate, individualized care that is most appropriate for the patient and their family.
"Patients who come to our program will be receiving the very best care that is available today. We generate a relationship that is long-term with each individual — the patient becomes our patient for life, and it's a journey that we go through together."
Practice Locations
110 Irving Street Northwest
Washington, DC 20010
Fax 202-877-3503
Insurances Accepted
MedStar Health Providers participate with a wide range of health insurance products. We accept self-pay patients and the insurances plans listed below. This list is not comprehensive, it is updated periodically and is subject to change. If you do not see your health insurance plan or product listed, or if you have any questions regarding MedStar Health's participation with your health plan, please contact your health plan to verify participation with our providers.
Since the MedStar Health providers span the District of Columbia, Maryland and Virginia regions, our participation with DC, Maryland and Virginia Medical Assistance programs varies by provider group. Please contact your MedStar Physician's Office to assist with verifying Medical Assistance participation. If you are enrolled in a Medicaid Managed Care Organization, please contact your Medicaid health plan to verify participation.
Conditions Treated
Acute Decompensated Heart Failure
Advanced Heart Failure (adhf)
Alcoholic Cardiomyopathy
Arrhythmogenic Right Ventricular Dysplasia
Beriberi
Cardiac Amyloid
Cardiac Insufficiency
Cardiac Sarcoidosis
Congestive Heart Failure (chf)
Cor Pulmonale
Diabetic Cardiomyopathy
Dilated Cardiomyopathy
Familial Dilated Cardiomyopathy
Genetic Cardiomyopathy
Giant Cell Myocarditis
Heart Transplant Rejection
Idiopathic Hypertrophic Subaortic Stenosis
Infiltrative Disorders Of The Heart
Left Heart Failure
Pretransplant Clearance
Rheumatic Heart Failure
Right Heart Failure
Right Ventricular Cardiomyopathy
Tachycardia-Induced Cardiomyopathy
Takotsubo Cardiomyopathy
Viral Cardiomyopathy
Treatments
Chronic Inotropic Therapy
Circulatory Assist Devices
Heart Transplant
Home Inotropes
Mechanical Circulatory Support
Education
Fellowship Program:MedStar Washington Hospital Center (2014)
Fellowship Program:MedStar Washington Hospital Center (2013)
Residency Program:MedStar Washington Hospital Center (2010)
Medical School:Universidad Favaloro (2003)