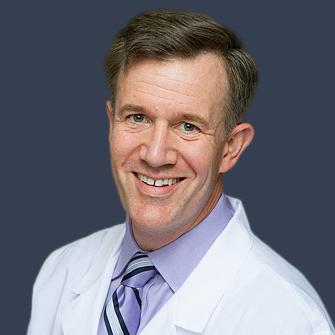 Dr. Lawrence D. Jacobs, MD
Specialties: Cardiology
Languages: English
About Me
Lawrence D. Jacobs, MD is board certified in cardiology, echocardiography and nuclear cardiology. He has been named a fellow of the American College of Cardiology, based on outstanding professional achievement.
His interests include hypertension, high cholesterol, coronary artery disease, heart failure, preventative cardiology, heart valve disorders, nuclear stress testing, echocardiography, preoperative evaluations, transesophageal echocardiography, vascular disease, arrhythmias and atrial fibrillation.
His primary focus is the medical therapy of various cardiovascular disorders. This starts with prevention through healthy lifestyle recommendations and medications, when necessary. He strives to efficiently diagnose and treat patients' symptoms, using proven, evidence-based approaches.
Dr. Jacobs' feels it is imperative to treat the patient and not just the disease. He aims to educate patients while improving their health, because patients who understand their disease will have less anxiety and are far more likely to succeed in becoming and remaining healthy in the long run.
Practice Locations
2002 Medical Parkway
Annapolis, MD 21401
Fax 410-573-9413
1630 Main Street
Chester, MD 21619
Insurances Accepted
MedStar Health Providers participate with a wide range of health insurance products. We accept self-pay patients and the insurances plans listed below. This list is not comprehensive, it is updated periodically and is subject to change. If you do not see your health insurance plan or product listed, or if you have any questions regarding MedStar Health's participation with your health plan, please contact your health plan to verify participation with our providers.
Since the MedStar Health providers span the District of Columbia, Maryland and Virginia regions, our participation with DC, Maryland and Virginia Medical Assistance programs varies by provider group. Please contact your MedStar Physician's Office to assist with verifying Medical Assistance participation. If you are enrolled in a Medicaid Managed Care Organization, please contact your Medicaid health plan to verify participation.