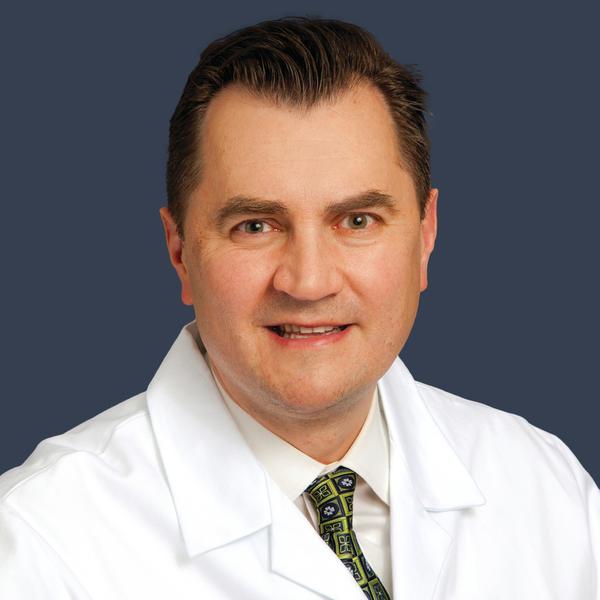 Dr. Jeffrey Bruce Trabb, MD
Specialties:
Nuclear Cardiology
,
Cardiac Imaging
,
Cardiology
Languages: English
About Me
Jeffrey B. Trabb, MD is a non-invasive cardiologist committed to improving the cardiac health of Southern Maryland residents where he began his practice career in 2007.  Since joining MedStar Cardiology Associates in 2013 as Medical Director for its Southern Maryland offices, he has brought the latest in evidence based cardiac care to each of his patients with an individualized approach, and where appropriate, making use of advanced diagnostic imaging, expert cardiac subspecialists, and therapeutic interventions available to providers within the MedStar Heart and Vascular Institute.  He is also a strong advocate for long-term cardiac risk prevention and improving the general well-being of those already impacted by heart disease.
Dr. Trabb graduated with his BA from the University of Notre Dame and completed his MD at Georgetown University School of Medicine.  He then pursued further training with an internship and medicine residency at Emory University Hospitals and subsequently completed his fellowship in cardiovascular disease at Boston University Medical Center in 2007.
"My philosophy of care is to encounter each patient as a unique individual with a caring patient-centered approach.  I actively engage each patient, making a point to take time to explain their condition to offer them a fuller understanding.  In this way, I find that my patients more easily take ownership of their own care and partner with me in any decision making. Together, we then tailor your personalized path to cardiac wellness, improved prognosis, and better quality of life."
Practice Locations
13950 Brandywine Road
Brandywine, MD 20613
Fax (855) 440-5101
Insurances Accepted
MedStar Health Providers participate with a wide range of health insurance products. We accept self-pay patients and the insurances plans listed below. This list is not comprehensive, it is updated periodically and is subject to change. If you do not see your health insurance plan or product listed, or if you have any questions regarding MedStar Health's participation with your health plan, please contact your health plan to verify participation with our providers.
Since the MedStar Health providers span the District of Columbia, Maryland and Virginia regions, our participation with DC, Maryland and Virginia Medical Assistance programs varies by provider group. Please contact your MedStar Physician's Office to assist with verifying Medical Assistance participation. If you are enrolled in a Medicaid Managed Care Organization, please contact your Medicaid health plan to verify participation.
Education
Fellowship Program:Boston University Medical Center (2007)
Fellowship Program:Boston University Medical Center (2006)
Residency Program:Emory University Hospital (2003)
Internship Program:Emory University Hospital (2001)
Medical School:Georgetown University School of Medicine (2000)
Medical School:Georgetown University (2000)