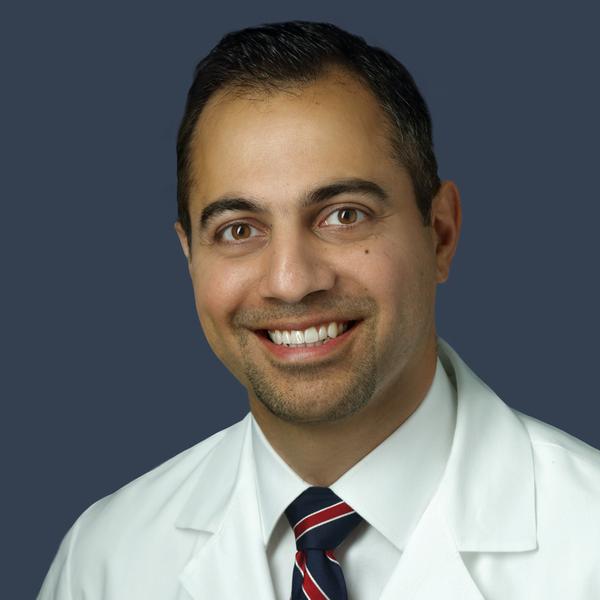 Dr. Hayder Hashim, MD
Specialties: Interventional Cardiology
Languages: English
About Me
Hayder Hashim, MD, is a cardiologist at Medstar Washington Hospital Center. As an interventional cardiology specialist, Dr. Hashim works with patients who have a wide variety of cardiovascular diseases including heart attacks, coronary artery disease, peripheral artery disease, advanced heart failure, and other conditions that require vascular intervention. Throughout his extensive clinical career, he has treated these conditions using some of the advanced procedures available: complex percutaneous coronary interventions, left ventricular assist devices, coronary artery atherectomies, and peripheral vascular intervention. Dr. Hashim is also board certified in nuclear cardiology, echocardiography, and vascular medicine.
Dr. Hashim has published his research in several peer reviewed journals and often gives presentations about his work at national and international meetings. He is dedicated to contributing to new and ongoing research efforts at Medstar Washington Hospital Center. He is particularly interested in plaque modification, including coronary artery plaque modification and alternative vascular access techniques.
After receiving his medical degree from the Baghdad University College of Medicine,
Dr. Hashim completed a residency program in internal medicine at Rutgers University-New Jersey Medical School. He then completed two fellowships, the first in cardiovascular diseases at Rutgers University-New Jersey Medical School and the second in coronary and peripheral artery interventions at Albert Einstein College of Medicine/Montefiore Medical Center. During his fellowship training, Dr. Hashim also served as the Vice President and President of the American Heart Association (AHA) Fellows' Society of Greater New York where he enjoyed working in the community to increase awareness about heart disease and sudden cardiac death.
In addition to being an attending cardiologist and active researcher, Dr. Hashim believes in engaging with the surrounding community by volunteering regularly and participating in public discussions with the AHA. Previously, he served as an executive speaker for the "Life is Why" campaign and as a member of the New York State advocacy committee for the AHA. Through these activities, he became an active advocate for the Hands-Only CPR bill in New York State, and played a major role in getting it passed in November of 2015.
Throughout his training and career, Dr. Hashim has received several great honors for his contributions to education, including the Golden Apple Excellence In Teaching Award for three consecutive years while at New Jersey Medical School and the prestigious Arnold F. Gold Award For Humanism and Excellence in Teaching.
Philosophy of Care
"When I practice, I always try to care for each of my patients as if they were members of my family. This is something I feel very strongly about. I feel it is incumbent upon me, the physician, to ensure that the patient understands their condition and the treatments available to them, so that they can make the best possible decisions for their circumstances. My patients come to me in times of great vulnerability and educating them is the cornerstone of my philosophy of care. I always put myself in their shoes and provide what I would like to have provided to me."
Practice Locations
110 Irving Street Northwest
Washington, DC 20010
Fax 202-877-3503
Insurances Accepted
MedStar Health Providers participate with a wide range of health insurance products. We accept self-pay patients and the insurances plans listed below. This list is not comprehensive, it is updated periodically and is subject to change. If you do not see your health insurance plan or product listed, or if you have any questions regarding MedStar Health's participation with your health plan, please contact your health plan to verify participation with our providers.
Since the MedStar Health providers span the District of Columbia, Maryland and Virginia regions, our participation with DC, Maryland and Virginia Medical Assistance programs varies by provider group. Please contact your MedStar Physician's Office to assist with verifying Medical Assistance participation. If you are enrolled in a Medicaid Managed Care Organization, please contact your Medicaid health plan to verify participation.
Education
Fellowship Program:UMDNJ-Rutgers Medical School (2015)
Residency Program:UMDNJ-Rutgers Medical School (2012)
Medical School:University of Baghdad (2006)