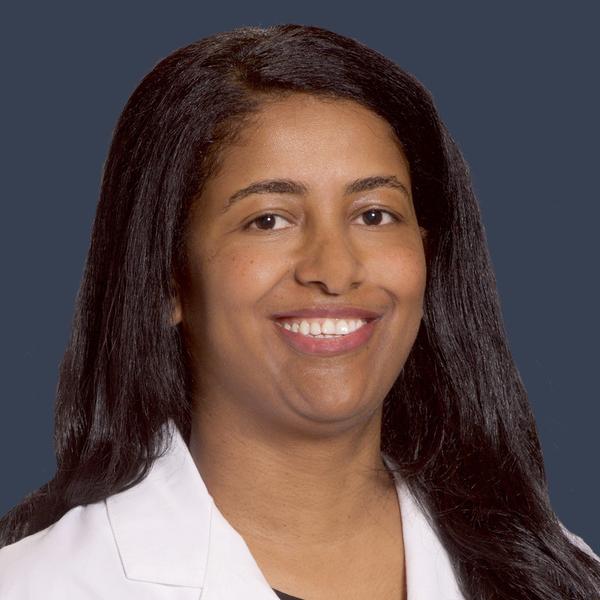 Dr. Firehiwot Achamyeleh, MD
Specialties: Cardiology
Languages:
Amharic
,
English
About Me
Firehiwot Achamyeleh, MD, is a cardiologist with the MedStar Heart & Vascular Institute at MedStar Union Memorial Hospital and MedStar Good Samaritan Hospital. She is board certified in internal medicine.
Dr. Achamyeleh sees patients with a wide range of cardiovascular issues and has a specialized interest in women's health. She is committed to providing comprehensive, patient-centered care while working collaboratively with referring primary care providers, internal medicine physicians, and other clinical specialists.
Dr. Achamyeleh works to achieve the best possible outcomes for her patients who are considered high risk for cardiovascular disease, have been diagnosed with the condition, or who are recovering from advanced heart failure.
A native of Ethiopia, Dr. Achamyeleh offers patients of various cultures a unique perspective, along with an intimate level of understanding when it comes to overcoming health and wellness barriers. She is passionate about building trusting bonds with patients.
She is a member of the American Medical Association and the American Heart Association.
Practice Locations
3333 North Calvert Street
Johnston Professional Building
Baltimore, MD 21218
Insurances Accepted
MedStar Health Providers participate with a wide range of health insurance products. We accept self-pay patients and the insurances plans listed below. This list is not comprehensive, it is updated periodically and is subject to change. If you do not see your health insurance plan or product listed, or if you have any questions regarding MedStar Health's participation with your health plan, please contact your health plan to verify participation with our providers.
Since the MedStar Health providers span the District of Columbia, Maryland and Virginia regions, our participation with DC, Maryland and Virginia Medical Assistance programs varies by provider group. Please contact your MedStar Physician's Office to assist with verifying Medical Assistance participation. If you are enrolled in a Medicaid Managed Care Organization, please contact your Medicaid health plan to verify participation.
Education
Fellowship Program:George Washington University Hospital (2020)
Fellowship Program:Drexel University Hahnemann University Hospital (2019)
Fellowship Program:Drexel University School of Medicine (2019)
Residency Program:SUNY Downstate Medical Center (2017)
Residency Program:Suny Downstate Medical Center (2017)
Internship Program:Suny Downstate Medical Center (2015)
Medical School:Pennsylvania State University College of Medicine (2014)
Medical School:Penn State Hershey College of Medicine (2014)