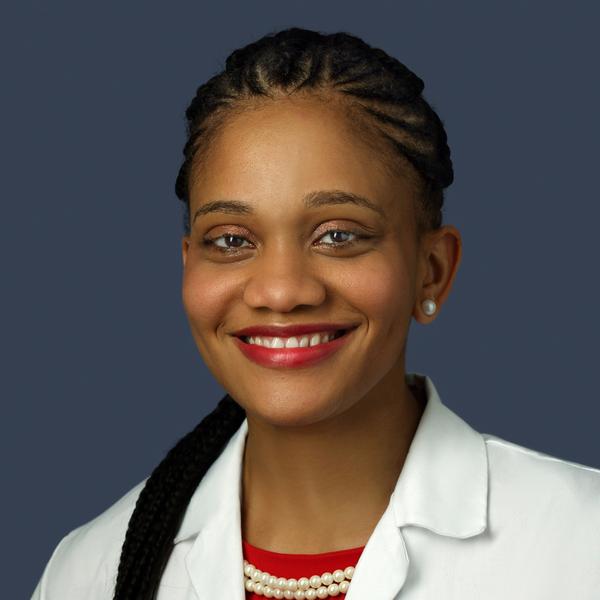 Dr. Bolanle A K Akinyele, MD
Specialties: Cardiology
Languages: English
About Me
Bolanle Akinyele, MD, MPH, FACC, is a non-invasive cardiologist at MedStar Heart & Vascular Institute. She is board certified in internal medicine, cardiology, and advanced echocardiography. 
 Dr. Akinyele sees patients with a wide range of cardiovascular diagnoses including coronary heart disease, rhythm disturbances, and also provides preventive cardiovascular care. She has a special interest in advanced echocardiography and structural heart disease.
Dr. Akinyele received her medical degree from Howard University College of Medicine. 
During her time there, she served as co-director of The New Freedmen's Clinic, a free, student-run, attending supervised clinic–the largest student-driven community initiative at Howard College of Medicine. Dr. Akinyele then completed her internal medicine residency at Johns Hopkins Bayview Medical Center, where she also served as chief resident. Following this, Dr. Akinyele pursued advanced training through fellowships in cardiology and advanced echocardiography at Johns Hopkins Hospital.
Growing up in Nigeria and during her training, Dr. Akinyele recognized the value of quality healthcare and developed a passion for expanding healthcare access and addressing cardiovascular health disparities. Thus, during her fellowship training, she completed the Master of Public Health program at the Johns Hopkins Bloomberg School of Public Health, with certificates in global health, healthcare disparities and health equity. She brings that passion to the care of her local patients and to the international cardiovascular health nonprofit with which she remains involved. 
Philosophy of Care
"I am a wife and mother of three and I bring my "mom-self" to work. I take care of each patient as if they were family, and believe in treating the person, not just the disease. I aim to provide each patient with compassionate care, clear and candid information while respecting their decisions for treatment.
I believe in excellence – in being complete and providing thorough care.  I am also committed to mutual partnerships with referring physicians, offering transparent, ongoing communication to determine the best plan for their patients."
Practice Locations
2002 Medical Parkway
Annapolis, MD 21401
Fax 410-573-9413
Insurances Accepted
MedStar Health Providers participate with a wide range of health insurance products. We accept self-pay patients and the insurances plans listed below. This list is not comprehensive, it is updated periodically and is subject to change. If you do not see your health insurance plan or product listed, or if you have any questions regarding MedStar Health's participation with your health plan, please contact your health plan to verify participation with our providers.
Since the MedStar Health providers span the District of Columbia, Maryland and Virginia regions, our participation with DC, Maryland and Virginia Medical Assistance programs varies by provider group. Please contact your MedStar Physician's Office to assist with verifying Medical Assistance participation. If you are enrolled in a Medicaid Managed Care Organization, please contact your Medicaid health plan to verify participation.
Education
Fellowship Program:Johns Hopkins Hospital (2021)
Residency Program:Johns Hopkins Bayview (2016)
Internship Program:Johns Hopkins Bayview (2014)
Medical School:Howard University College of Medicine (2013)